Boston Mug of Candy
GBF1011
$24.95
Product Details
---
The Boston Mug of Candy gift set. Includes a sampling of local Boston candy treats in a Boston sports team mug, wrapped in cellophane and tied with a bow.
Each Boston Mug of Candy is wrapped in cellophane and tied with a ribbon. Contents of this gift set include:
Boston Lobster Pop
Boston Baked Beans candy
A five ounce bag of peanuts panned with a hard candy cover, look just like the real ones. A traditional New England treat.
Gummi Lobsters
Boston Gummi Lobsters in a 7 oz clear bag with ribbon.
Default is Boston Red Sox Mug, or you may choose a Boston Celtics, Boston Bruins or New England Patriots mug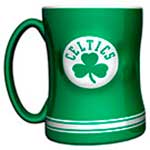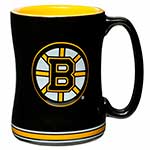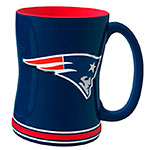 During hot summer months when temperatures exceed 80 F, we highly recommend purchasing an ice pack with your candy order and specifying a shipping method at check out that will deliver your order within two days.