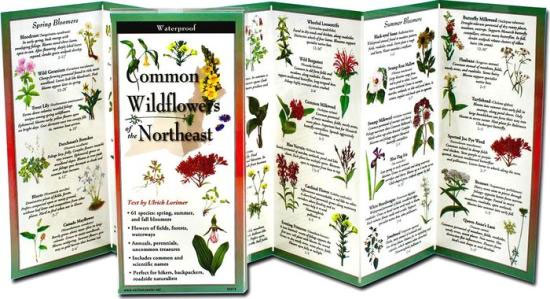 Common Wildflowers of the Northeast
BMB3014
$8.95
Pay in 4 interest-free payments on purchases of $30-$1,500 with PayPal.
No Reviews Yet!
Write a Review!
Product Details
This laminated and folding guide covers 65 of the most common wildflower species in the region. These include perennials, annuals, and biennials, both native and naturalized. Has tips for accurate identification and blooming seasonality
Region spans Maine, Vermont, New Hampshire, Massachusetts, Connecticut, Rhode Island, and northern New York
Illustrations and text prepared are by local experts, directed and edited by Lisa White, former Executive Director of the Peterson Field Guide Series published by Houghton Mifflin Harcourt.
Perfect for hikers, backpackers, and roadside naturalists
Indestructible waterproof lamination
Instant access to just what you need to know
Handy fold-out format: 6 panels each 4" X 9".
ISBN: 9781621263876
No Reviews Yet! Be the first to write a review!