Mrs. Massachusetts 2004 - Claire O'Connor
Claire O€™Connor of Wayland, Massachusetts has recently reigned as Mrs. Massachusetts. Claire was selected as the most confident, photogenic, poised, and articulate individual among state contestants representing today's American married women. Throughout 2005 she promoted married women across the state. Claire went on to represent Massachusetts in the nationally televised Mrs. America Pageant, held in September at the fabulous Riviera Resort and Racquet Club in Palm Springs CA. At the national pageant, Claire was only eliminated at the final round. The Mrs. America judging is based on poise and personality, beauty, evening gown presentation, and swimsuit presentation.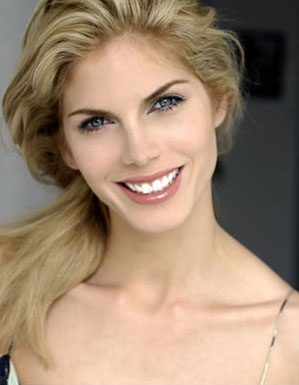 The National Mrs. America Pageant
The Mrs. America Pageant, with the Mrs. World Pageant, is the largest beauty pageant system of its kind in the world. With a record number of applicants seeking to participate in the Mrs. America Pageant, it is now projected that this is the fastest growing pageant program in the United States. The Mrs. America Pageant is the only nationally televised and recognized pageant for married women. Established in 1977, this national competition is devoted to proving that America€™s 60 million married women are, beyond a doubt, extraordinarily beautiful, poised, articulate and versatile. Each of the 51 Mrs. America candidates achieves the right to participate in the Mrs. America Pageant by winning her statewide competition. The winner of the coveted Mrs. America crown will travel across the country making personal appearances during her year€™s reign. Mrs. America will also represent our country in the Mrs. World Pageant.