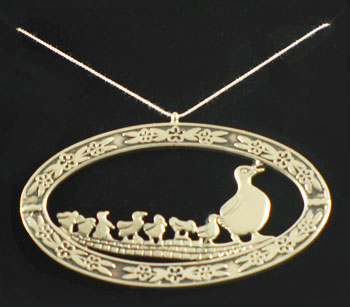 White Bronze Boston Duckling Ornament
SCO2436
$24.95
Pay in 4 interest-free payments on purchases of $30-$1,500 with PayPal.
No Reviews Yet!
Write a Review!
Product Details
Boston duckling hanging ornament cast in white bronze. Measures 2 1/2" wide
This original hand-casted white bronze ornament is crafted in an age old process, dating back to the ancient Egyptians. Each piece is individually hand-crafted in a thirteen-step process, and is protected by a coating. Do not polish; just clean with a soft cloth. Made in the USA.
No Reviews Yet! Be the first to write a review!