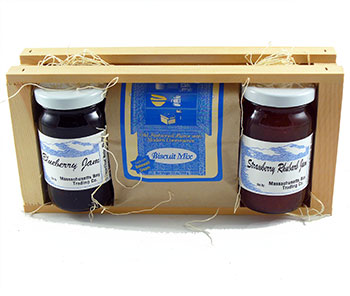 New England Wood Gift Crate w/Two Jars and Buttermilk Biscuit Mix
GSN5001
$19.95
Pay in 4 interest-free payments on purchases of $30-$1,500 with PayPal.
No Reviews Yet!
Write a Review!
Product Details
The perfect hostess or office gift. Includes New England Biscuit mix, fresh from New Hampshire in a 12 ounce bag along with 10 ounce jars of strawberry rhubarb jam and blueberry jam -- all in a wooden crate.
No Reviews Yet! Be the first to write a review!