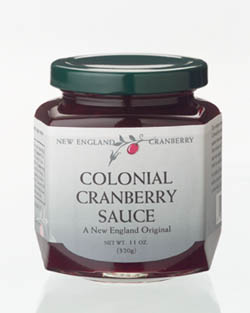 Colonial Cranberry Sauce
GSN1001
$7.95
Pay in 4 interest-free payments on purchases of $30-$1,500 with PayPal.
Product Details
11 ounces of Colonial Cranberry Sauce, made in small batches and contains no preservatives, no artificial flavorings or colorings, no fat, no cholesterol and no sodium. Cooked in the manner that was common before the American Revolution, this colonial cranberry sauce is full of whole cranberries and is slightly darker than other cranberry sauces. Cooked with cane sugar.
An ideal hostess gift or a gift for the family, or for your personal enjoyment.
For an added touch, sprinkle gound cinnamon on the cranberry sauce, blend mixture in double boiler, stirring occasionally. Then chill to room temperature before serving.
★★★★★
5/5 Stars out of 1 Review
Bonnie (New Jersey, U.S.A.) | March 4th, 2023
Verified Buyer
Exceeded expectations. Prompt delivery. Products always Fresh & Delicious. Easy to do business with this seller. Highly Recommend this vendor. Many Thanks!