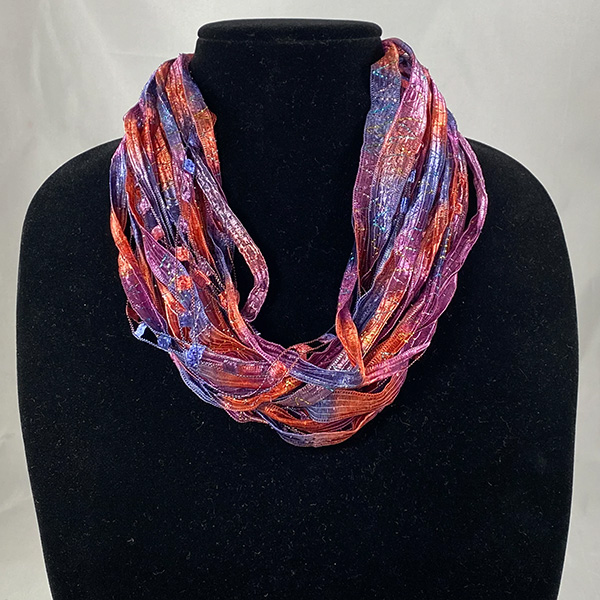 Frosted Berry 12" Fiber Necklace
CLS1031
$19.95
Pay in 4 interest-free payments on purchases of $30-$1,500 with PayPal.
No Reviews Yet!
Write a Review!
Product Details
When you need a dynamic look that makes a fashion statement, this is the necklace for you! The compliments will never end; it's an attention getter everywhere you go. The frosted berry fiber necklace offers a full spectrum of colors. It wears perfectly as a scarf or a necklace with its showy style. These elegant colorful necklaces are light-weight with the flexibility to be worn in a variety of ways. They provide an instant dress-it-up look for any outfit, delivering the ideal on-the-go casual look.
All necklaces are secured by our customer-favorite decorative metallic cone-shaped magnetic clasp No more fighting the lobster claw. Our signature magnetic clasp is easy for all ages
Elevating this collection is the fun gem-like fiber that offsets the solids and creates a year-round casual fun look. Strands of six different fibers are combined to create a unique style. The fibers are cotton, polyester, soft ribbon, and a touch of metallic sparkle. The easy magnetic clap is a feature loved by our customers.
Length 12 inches

Clasp magnetic, easy on / easy off

Artisan crafted in Maine by JA Designer Collections

Fibers sourced from the USA, Italy, and Turkey
No Reviews Yet! Be the first to write a review!