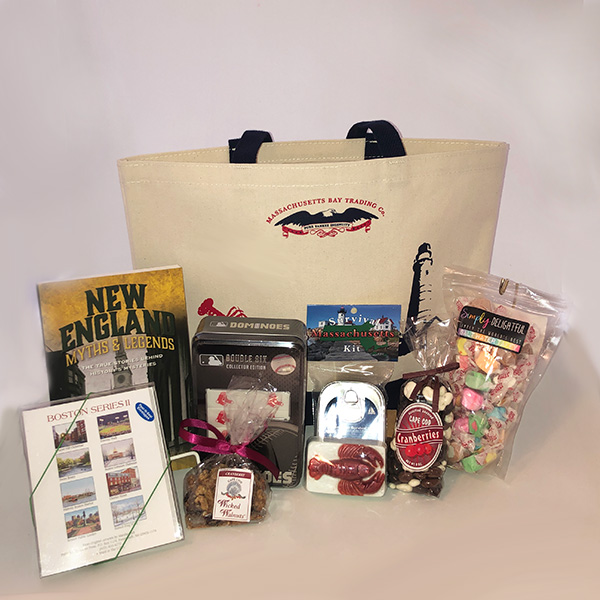 Massachusetts Tote Bag gift set
GBF1010
$110.95
Pay in 4 interest-free payments on purchases of $30-$1,500 with PayPal.
No Reviews Yet!
Write a Review!
Product Details
The Massachusetts Tote Bag gift set is a creative way to say thank you or welcome aboard. It offers an innovative and more practical alternative to the traditional gift basket.
The gift set includes 10 oz salt water taffy, Boston Red Sox Hero cards, bar of lobstah soap, Myths and Legends of New England book, set of Boston notecards, Massachusetts Survival Kit, assorted chocolate-covered cranberries, and bag of Wicked Cranberry Walnuts; all nestled inside our large, durable Boater Tote Bag.
No Reviews Yet! Be the first to write a review!