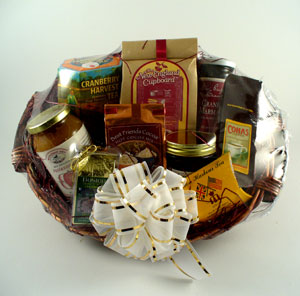 Boston Breakfast Muffin Gift Basket
GBF1001B
$49.95
Pay in 4 interest-free payments on purchases of $30-$1,500 with PayPal.
No Reviews Yet!
Write a Review!
Product Details
The best foods of New England gift boxed for you. This set contains New England Cranberry Spice Muffin mix, Blueberry Jam and Stawberry Rhubarb Jam, New England style apple sauce, Boston Harbour Tea Pillow, Boston's Best Breakfast Blend and Hazelnut coffees, Tart Dried Cherries and Boston Cocoa.
Specify a gift message and we will include a gift card at no charge. Optional gift wrapping is available.
No Reviews Yet! Be the first to write a review!