Official Name: Commonwealth of Massachusetts
Capital: Boston
Population: 6,349,097 (2000 U.S. Census Bureau)
Area: 8,257 square miles (land and water)
Climate: Average monthly temperatures in Boston range from 28.2° in January to 72.0° in July
Quick Facts

Massachusetts has produced half of all the Nobel Prize winners in the country

The State's total R&D expenditures are nearly 3 times greater than the national average


Major League Sports Teams


Baseball – Boston Red Sox

Football – New England Patriots
Hockey – Boston Bruins

Basketball – Boston Celtics

Red Sox Schedule
| | | |
| --- | --- | --- |
| 8/5/2014 | 8:15 PM | Red Sox at Cardinals |
| 8/6/2014 | 8:15 PM | Red Sox at Cardinals |
| 8/7/2014 | 7:15 PM | Red Sox at Cardinals |
| 8/8/2014 | 10:05 PM | Red Sox at Angels |
| 8/9/2014 | 9:05 PM | Red Sox at Angels |
| 8/10/2014 | 3:35 PM | Red Sox at Angels |
| 8/12/2014 | 7:10 PM | Red Sox at Reds |
| 8/13/2014 | 12:35 PM | Red Sox at Reds |
| 8/14/2014 | 7:10 PM | Astros at Red Sox |
| 8/15/2014 | 7:10 PM | Astros at Red Sox |
| 8/16/2014 | 7:10 PM | Astros at Red Sox |
| 8/17/2014 | 1:35 PM | Astros at Red Sox |
| 8/18/2014 | 7:10 PM | Angels at Red Sox |
| 8/19/2014 | 7:10 PM | Angels at Red Sox |
| 8/20/2014 | 7:10 PM | Angels at Red Sox |
| 8/21/2014 | 7:10 PM | Angels at Red Sox |
| 8/22/2014 | 7:10 PM | Mariners at Red Sox |
| 8/23/2014 | 1:35 PM | Mariners at Red Sox |
| 8/24/2014 | 1:35 PM | Mariners at Red Sox |
| 8/25/2014 | 7:07 PM | Red Sox at Blue Jays |
| 8/26/2014 | 7:07 PM | Red Sox at Blue Jays |
| 8/27/2014 | 7:07 PM | Red Sox at Blue Jays |
| 8/29/2014 | 7:10 PM | Red Sox at Rays |
| 8/30/2014 | 7:10 PM | Red Sox at Rays |
| 8/31/2014 | 1:40 PM | Red Sox at Rays |

Boston Area
The Glass Flowers – A Botanical Museum collection
Harvard Museum of Natural History
This unique collection of over 3,000 models was created by the glass artisans, Leopold Blaschka and his son, Rudolph. The commission began in 1886, continued for five decades, and represents more than 830 plant species.
26 Oxford Street and at 11 Divinity Avenue, Cambridge, MA. Open daily from 9 a.m. to 5 p.m.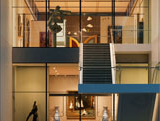 Museum of Fine Arts
Art of the Americas Wing
The centerpiece of the MFA's historic expansion is a spectacular new wing for the Art of the Americas collection, which will double the number of objects from the collection on view, including several large-scale masterpieces not displayed for decades.
Through December 31, 2016

Norman Rockwell Museum
9 Route 183, Stockbridge, MA 01262
413-298-4100
Norman Rockwell Museum is dedicated to education and art appreciation inspired by the legacy of Norman Rockwell. The museum preserves, studies and communicates with a worldwide audience the life, art and spirit of Norman Rockwell in the field of illustration.
Open Daily

Decordova Sculpture Park and Museum
Decordova Sculpture Park and Museum
35 acres of beautiful rolling woodlands and lawns, and is the largest park of its kind in New England. The Sculpture Park provides a constantly changing exhibition of large-scale, outdoor, Modern and contemporary American sculpture and site-specific installations.
Lincoln, 781-259-8355
This Month in Massachusetts History
August
4 August 1892
Andrew and Abby Borden murdered in Fall River
5 August 1937
First Boston Symphony Orchestra concert at Tanglewood in Lenox
8 August 1763
Charles Bullfinch, architect of the Massachusetts State House, born in Boston
8 August 1805
African Baptist Church founded in Boston
9 August 1790
Columbia Rediviva returns to Bostonùfirst American ship to circumnavigate the globe
9 August 1841
Frederick Douglass hears William Lloyd Garrison speak for first time, in Bristol, MA
11 August 1834
Ursuline convent in Charlestown destroyed by a mob
12 August 1675
King Philip (Metacom) killed
13 August 1818
Feminist and abolitionist Lucy Stone born in West Brookfield
14 August 1939
Swift River begins to fill the Quabbin Reservoir
16 August 1841
Frederick Douglass gives first public anti-slavery speech to white audiences in Nantucket
17 August 1635
Richard Mather, founder of a theological dynasty, arrives in Boston
18 August 1915
Braves Field opens
19 August 1812
Constitution defeats the British frigate Guerrière, earns nickname "Old Ironsides"
22 August 1781
Brom and Bett v. Ashley ruling states that the "free and equal" clause in state constitution applies to blacks.
22 August 1939
Carl Michael Yastrzemski, better known as "Yaz", was born in Southampton, Long Island
23 August 1927
Sacco and Vanzetti executed.
24 August 1810

Theologian Theodore Parker born in Lexington.
26 August 1765
Lt. Gov. Thomas Hutchinson's home destroyed in protest against the Stamp Act
26 August 1826
Faneuil Hall Market, popularly known as Quincy Market, opens in Boston
29 August 1809
Author and physician Oliver Wendell Holmes born in Cambridge
29 August 1947
Metropolitan Transit Authority created in Boston
30 August 1786
Construction begun on meeting house at Hancock Shaker Village
31 August 1835
Prompted by rising abolitionist activity, defenders of slavery meet in Boston.
| | |
| --- | --- |
| Massachusetts Bay Trading Company supports the Massachusetts Foundation for the Humanities, publisher of Mass Moments -- a daily almanac of Massachusetts history. Read more> | |